Real, live yoga classes.
No studio required.
Ompractice is the only platform offering live, daily online yoga & meditation classes with a teacher who sees and supports every student, every time.
With anxiety and stress at record levels, many companies have tried offering yoga and meditation. But on-site classes generally don't work — people are too busy or self-conscious to practice at work.
Apps and pre-recorded classes work for some, but they lack what most people need to succeed: accountability and real-time support from a teacher.
With Ompractice, employees take live classes when it's convenient for them, from home or on the road. We use two-way video so everyone receives real-time support from a great teacher.
---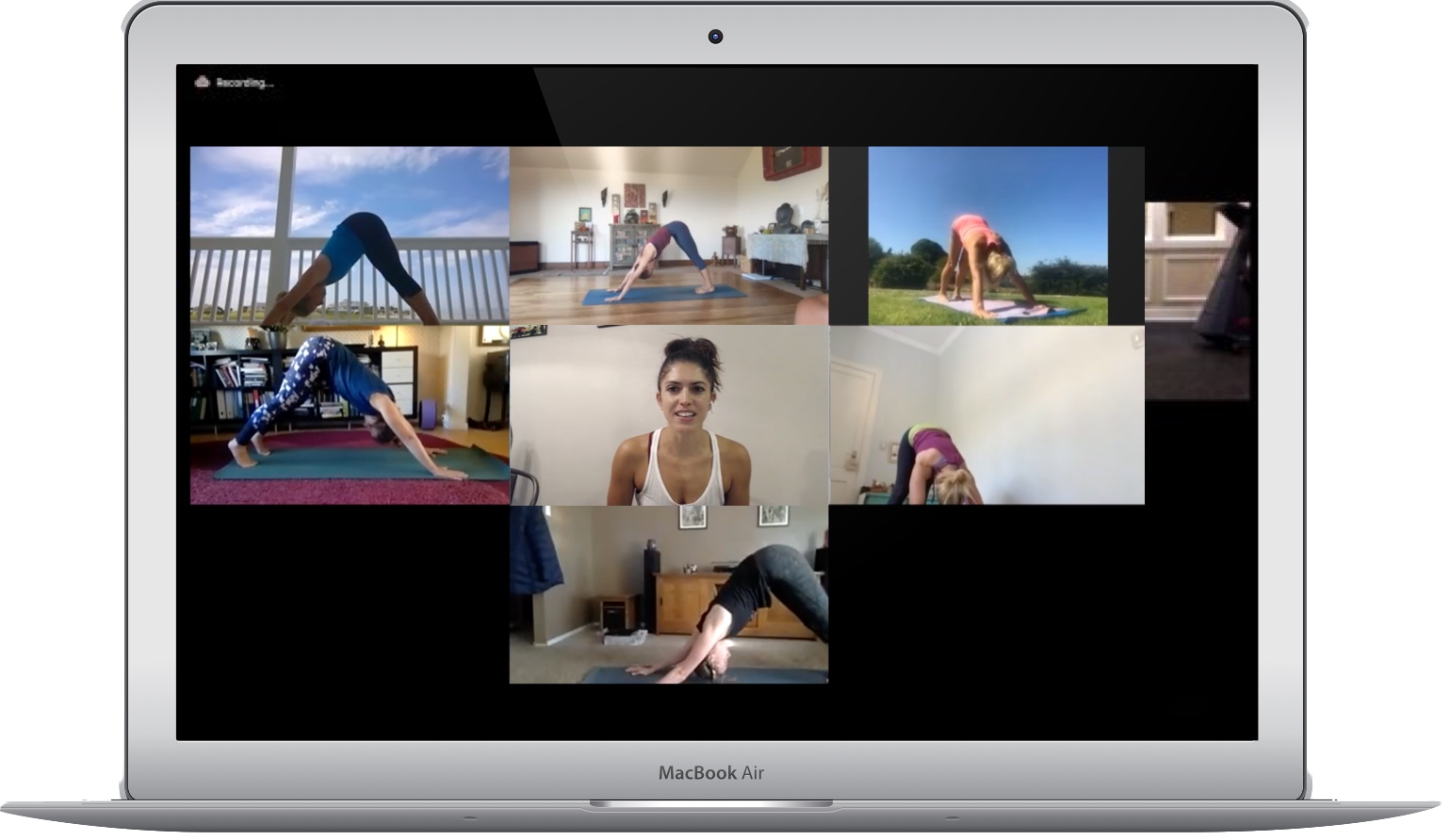 ---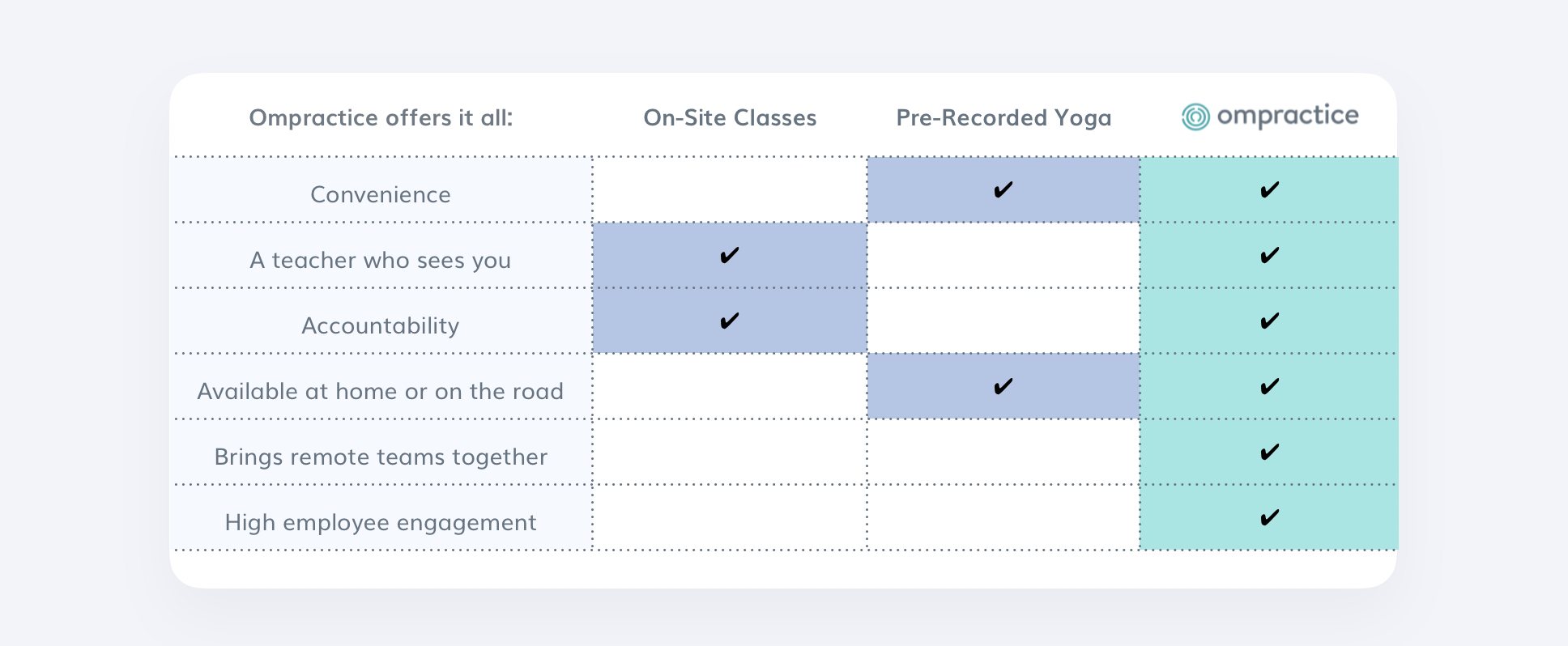 Employee wellness programs are hard because employees are often too busy to participate. With daily live yoga and meditation classes, Ompractice is a solution that employees can use at their convenience, before or after work. It's a wellness benefit that serves remote employees and frequent travelers, too.
As a corporate partner, your members, customers, and employees have access to a discounted rate for our unlimited monthly membership. You may also opt to fully or partially subsidize this rate, making it even easier and more accessible for your community.
We'll help you launch your program — We'll create a landing page and a unique code for your employees, and we'll provide marketing collateral to help you promote the program. We'll even give your employees their first two weeks free.
CHOOSE What's best for your community
---

Ompractice membership at a discount


Make It Accessible

Pay only for those who use it


Take as many classes as you like with your unlimited membership
Up to a dozen or more live classes daily.
Practice when you want to — day or night.
Unlimited classes monthly for the cost of one or two studio classes.
No commuting to a studio, no parking, no babysitter!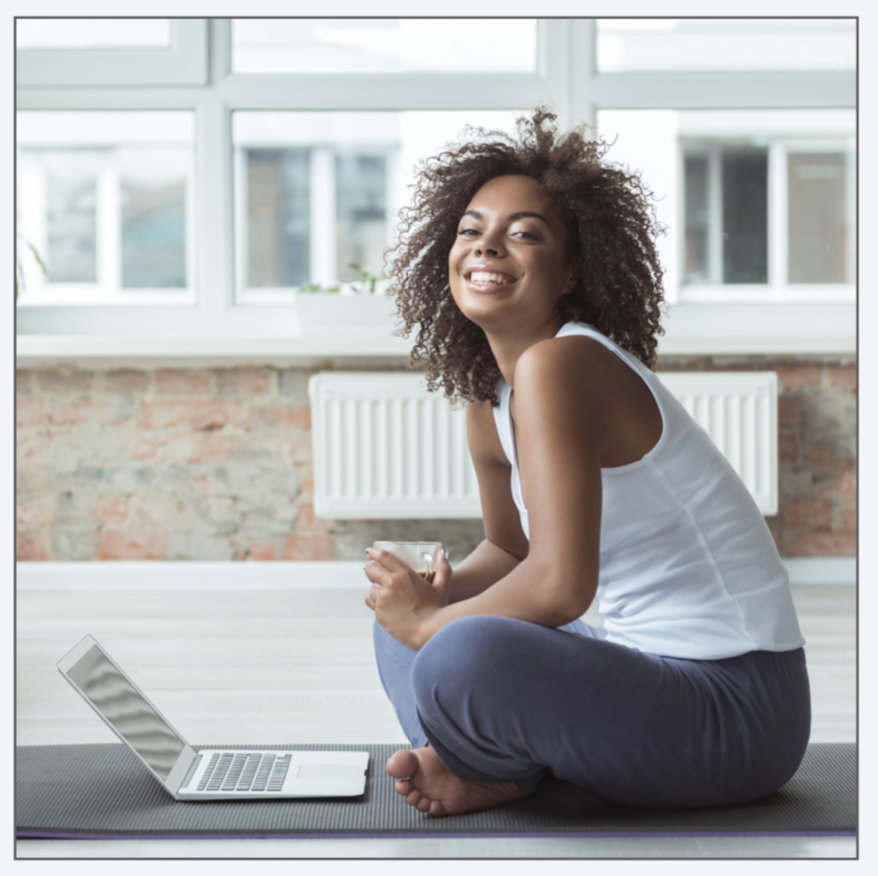 "I'm thrilled to be teaching with Ompractice! It gives us the chance to go beyond the limits of the studio walls and practice when it works for us."
---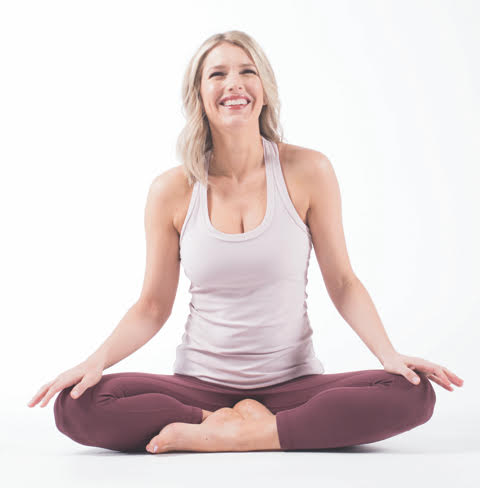 ---
LEAH CULLIS
Author of Power Yoga: Strength, Sweat & Spirit
"What if you could take a yoga class in the comfort of your home or office with a LIVE teacher, who sees you in real time? This is the yoga of the future."
---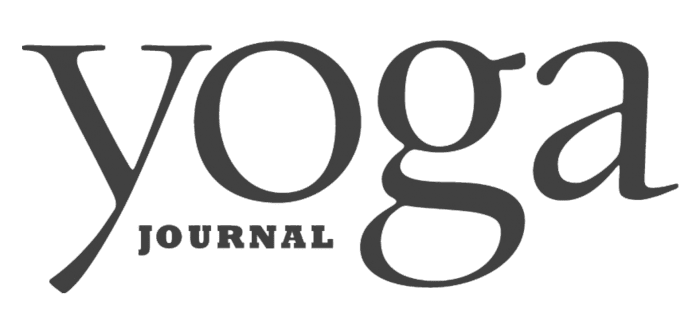 "I don't have a lot of spare time to go to a yoga studio. With Ompractice, I literally turn on my computer and that's it. No traveling and no hassle. I definitely practice more than I used to."
---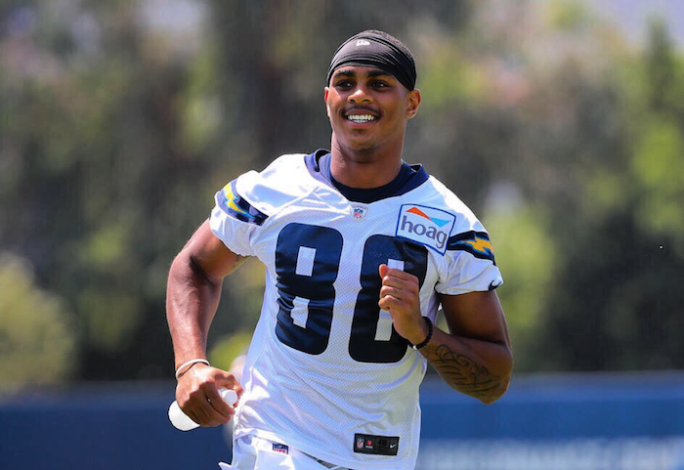 ---
ANDRE PATTON
WR, Los Angeles Chargers
No more boring yoga videos over and over.

This is a

live studio-quality class

with a teacher who supports me."
— an Ompractice member
We'd love to hear from you and learn how we can collaborate to bring your people a new kind of convenient peace of mind and body. Please fill out the fields below and we will follow-up with you right away!
---
---