Things are looking new here!
🎉 Welcome to the new Ompractice.com! You'll notice that things are looking different when you sign in, and we've put together this FAQ to help guide you through the new site!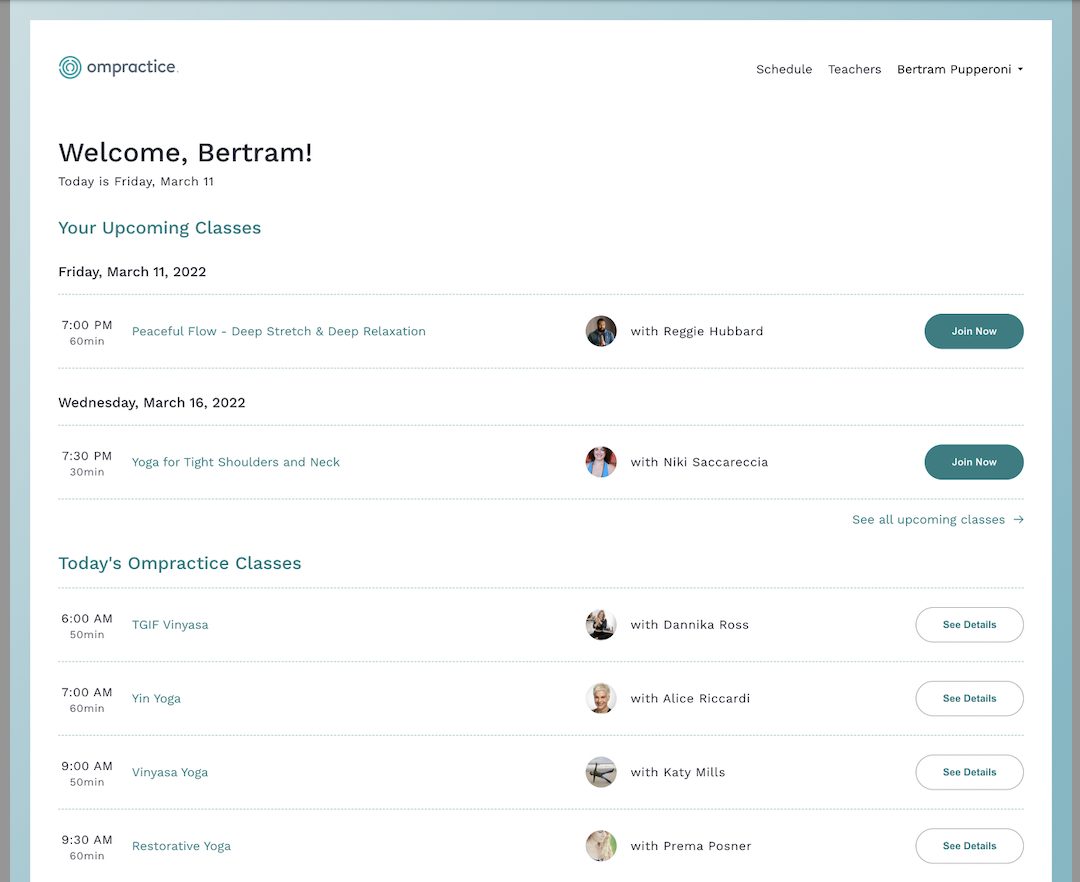 Everything looks different when I sign in! Should I be alarmed?
Nope! The new site might look different but is more streamlined and intuitive. Click around and explore! If you can't find something, feel free to pop into chat, and we'll be there to help!
What's changed? How is the new website different? Aside from being much faster and more streamlined, the new Ompractice.com has bright and shiny new features that make it even easier to take classes. Now, you can sign up for a class with one simple click, rather than filling out the same form each time. You can easily find the classes you've registered for, and sign up again for them easily. Plus, we've added calendar integration, so you can easily add your class schedule to your personal calendar.
Has the cost of my membership changed? No! Your membership hasn't changed at all.
Do I need a new username/password for my account? No, your previous login information is still active. You may need to log in again to see the new changes, but that's it!
Will I need to log in every time I visit the site? If you choose to stay logged in, you won't need to reenter your account information. This is up to you.
Do I need to update anything in my account? Yes! We are asking every student to update their emergency contact information. This information is only used in the event of an emergency during class; we do not share your information with third parties. You can also update your health notes in settings if there's anything you need to share with your teachers.
Does this new website change how I sign up for classes? The new Ompractice.com makes it even easier to sign up for classes. Now you can simply select your class and sign up with one click.
I can't see my class history from the old website! Is it gone forever? No, not forever! We will be adding your class history back in soon! We appreciate your patience!
Change is really difficult for me. Any advice? Oooh, we totally understand. Change can be so hard, particularly with something you've already mastered. You can always reach out to us if you have specific questions and, in the meantime, you could add a few meditation classes to your Ompractice schedule!
---
Filter by Class Types on the Schedule
This is the feature description, where you can go into more detail about the item mentioned here.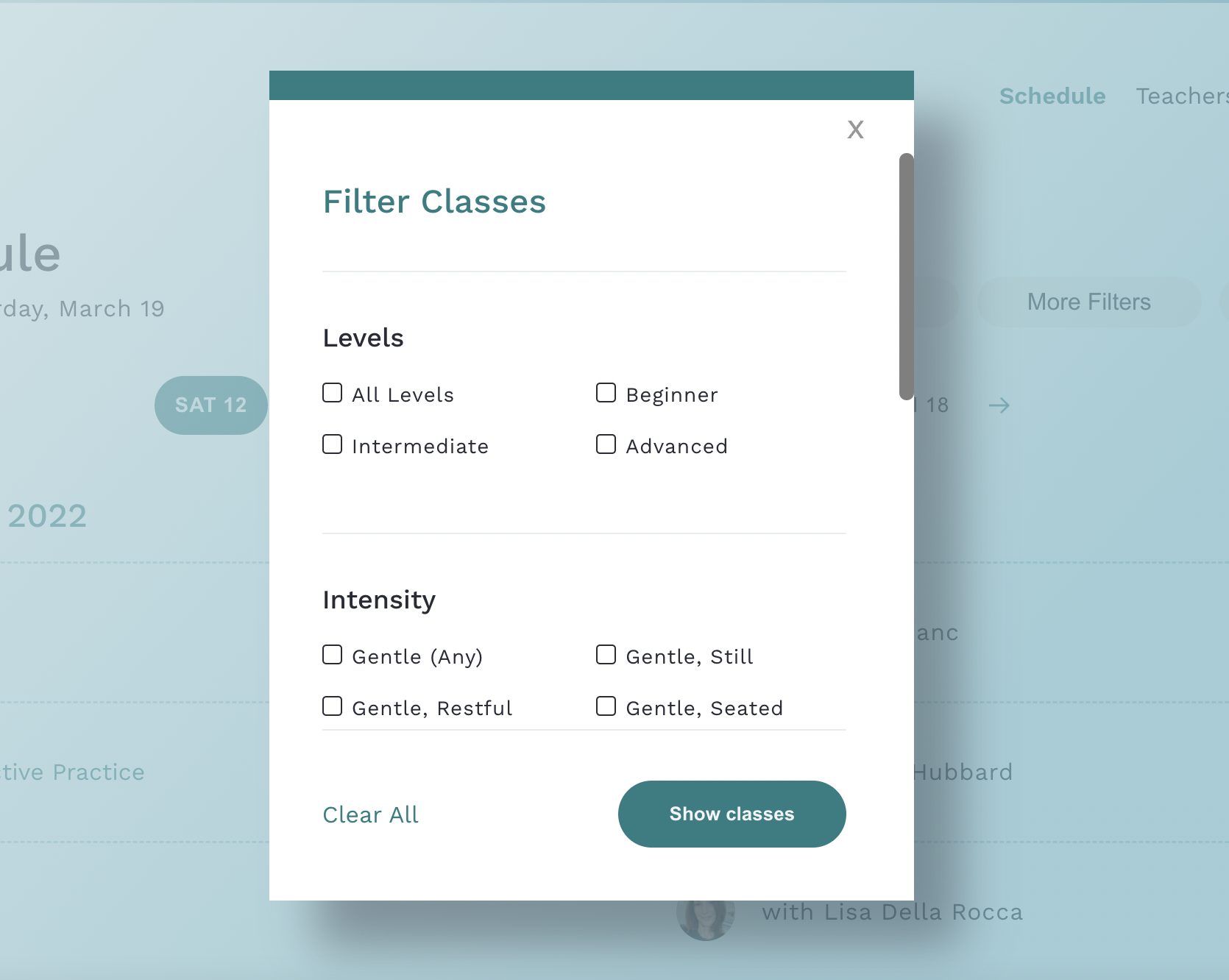 Review Your Experience
You'll be prompted to reflect on your class experience after class in the portal. In the future, we'll help make recommendations based on your likes and dislikes!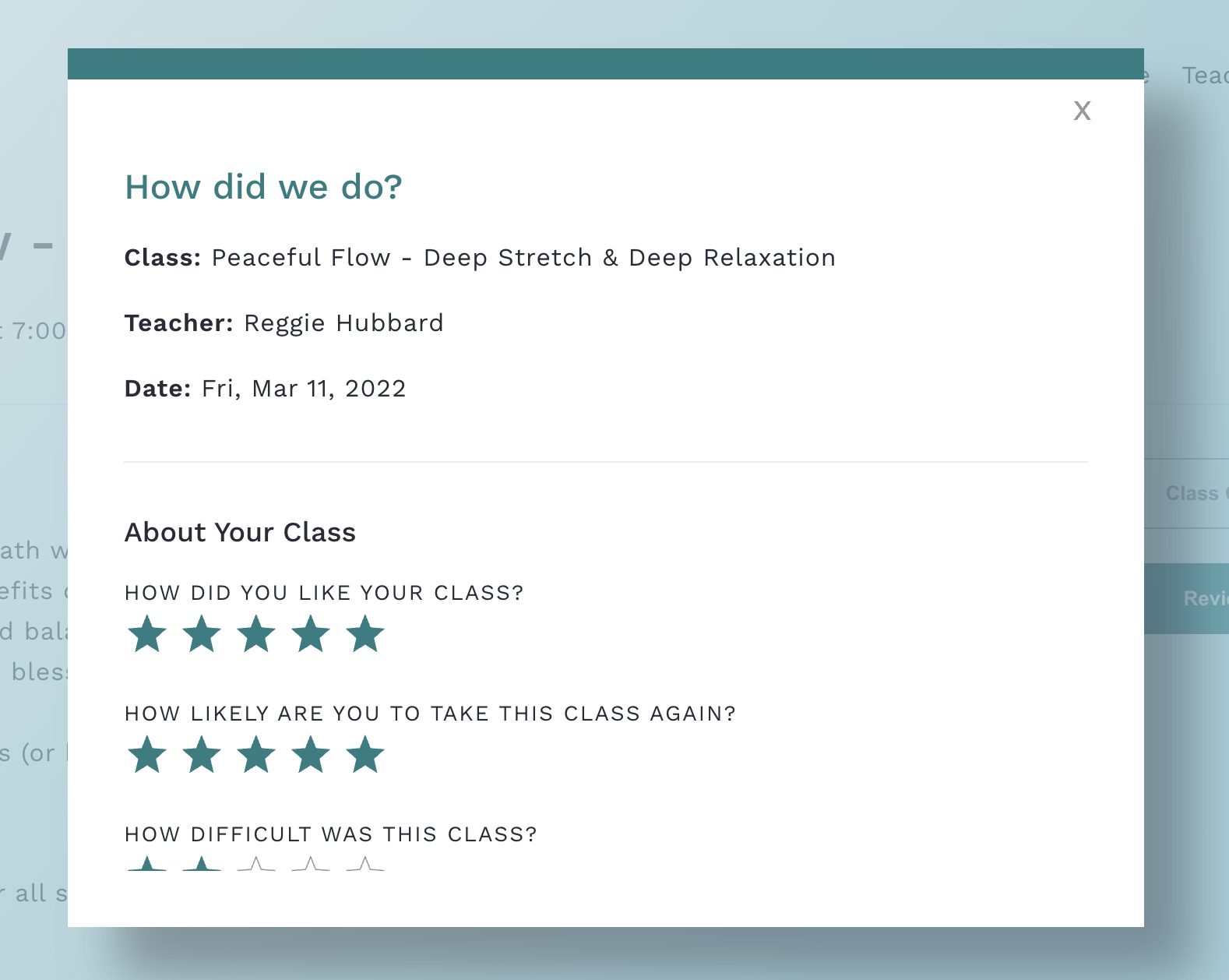 Easy Access Account Settings
Your account settings now live in the top right hand corner of the website, under your name. You'll be able to see your dashboard, update your membership info, or you personal information with ease.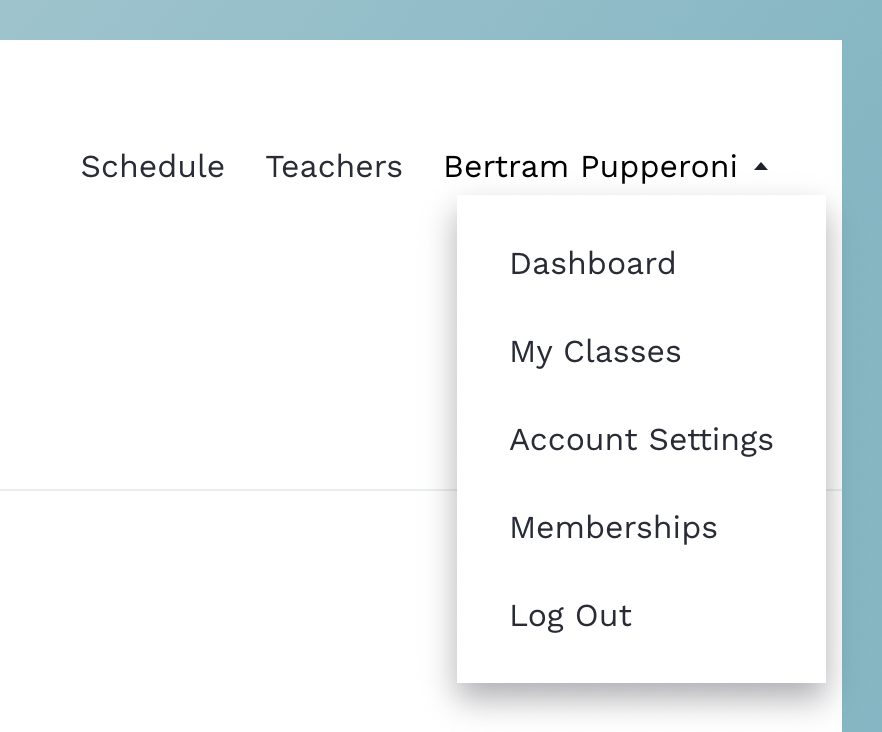 Want to give us some feedback? Ask a question you don't see an answer to here?
Feel free to shoot us a note at 💌 info@ompractice.com or ask a question or give us shout in the chat on the bottom right of the page.
(Also! One of the best parts of the new site: we'll be able to add more features and incorporate your feedback so much more easily in the future! We're so excited about what this new platform makes possible for us all! Thank you for being a part of this community.)
---