Joined Ompractice July 2018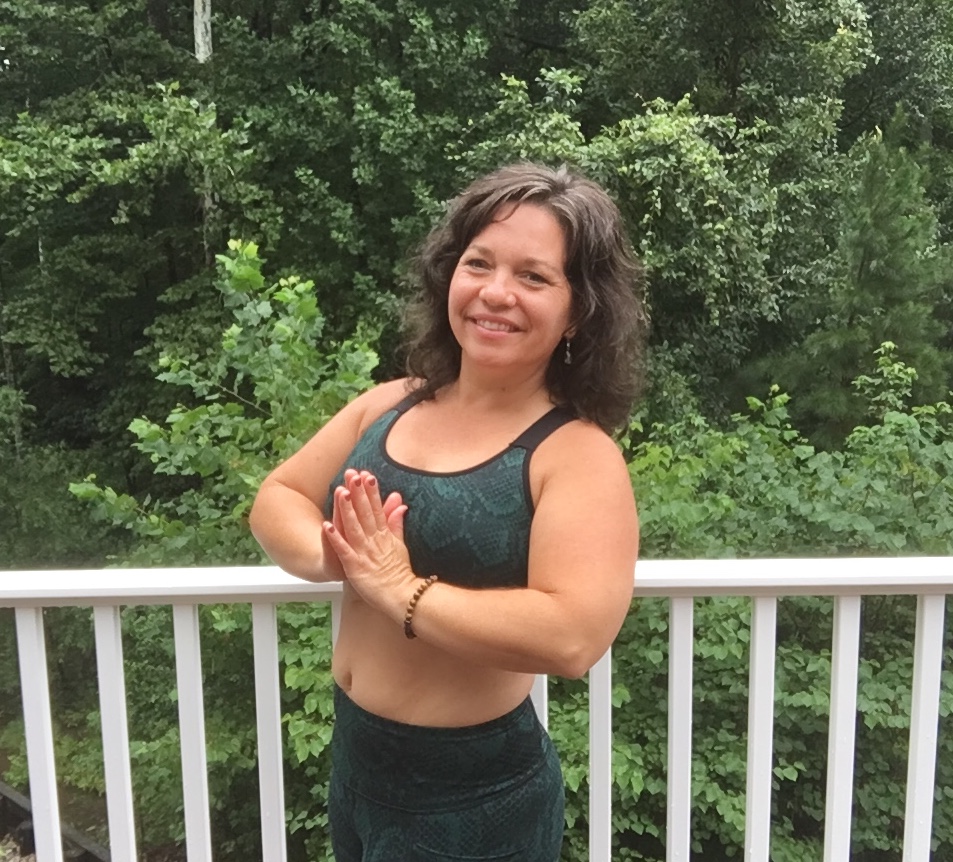 I first came to yoga at age 39, taking a 15 min youtube yoga class "by accident". I didn't realize I was practicing yoga until the end when the teacher mentioned it. That's how little I understood about yoga coming in. One 15 min class however, and I was hooked.. From that day on, I practiced every spare minute which was somewhat limited being a mom of four kids and homeschooling at the time. 6 years later, I couldn't get the idea out of my head to go to Rishikesh India and learn more. I received my RYT 200 certification from a school in Rishikesh after 30 days immersed in yoga teacher training in India, an experience I'll never forget. I began teaching 8 -10 classes a week at a recreational center shortly after returning home. Teaching with Ompractice is the next exciting step to sharing this beautiful practice with more people.

I'm also certified as a Detoxification Specialist and Family Herbalist and I love seeing how a yoga practice is so complementary to those teachings. Given my background, my teaching style reflects my desire for students not only to practice yoga, but to understand it's deeper meaning to the body, mind, and spirit and how their interconnectedness affects all aspects of life. Bringing students to an understanding of how their yoga practice is working for them, and how to use this valuable resource to equip themselves to affect a balanced, harmonious lifestyle is the best thing I can do.