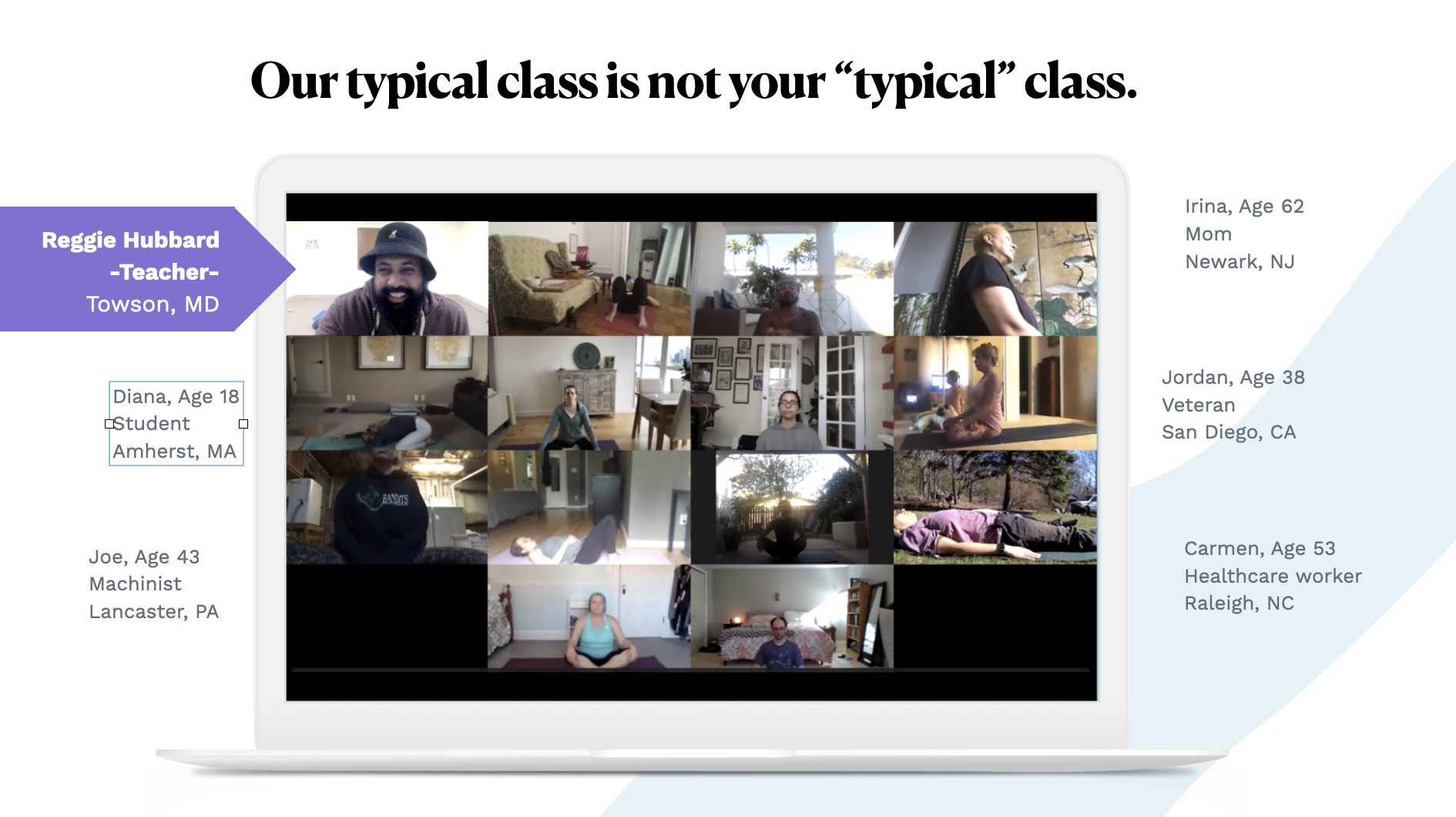 ---
---
We bring you a different kind of practice
We strive to de-stigmatize wellness practices and create opportunity for all to unlock the best version of themselves. Our mission is to remove all geographic, inclusivity, and economic barriers to proven practices so every single person feels welcomed and represented. We achieve this through purposeful teacher recruitment, partnerships with amazing organizations, and an array of mindful movement for any body.
---
Pricing options include either a flat, predictable rate for everyone, or pay only for those who use it.
Real Classes, Real Accountability
100+ classes every week of mindful movement, geared towards a vitally aging population—two-way video, required camera-on model provides unrivaled safety and dramatically higher completion and success rates for students than live-streaming or recorded video.
Affordable well-being for diverse groups
Addresses pervasive and expensive physical and mental health problems for Insurer, B2B, and government customers who need effective tools capable of driving cost-saving impact.
Easy roll outs to large populations
Available to over 15.5M+ covered lives across our partners. Designed to rapidly onboard partners of any size.
---
Leading Organizations Trust Ompractice

Freqently Asked Questions
---