Joined ompractice June 2017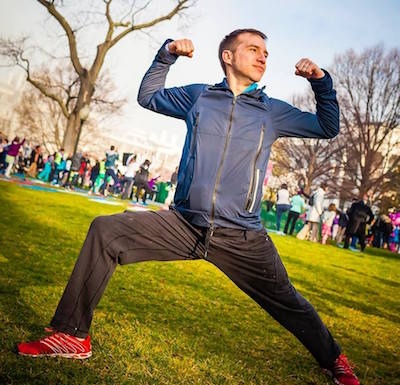 Chris Lucas is the founder and CEO of Ompractice. He is the former digital director for Baptiste Yoga and a certified teacher since 2012. In addition to years of training with Baron, Chris has studied under Brandon Compagnone, Natasha Rizopoulos, and Ross Rayburn among others. His classes are known to be fun, challenging, and leave you ready and recalibrated for whatever comes next.
He taught yoga at the White House Easter Egg Roll for six years during the Obama Administration, and is a board member of Yoga Reaches Out, a 'yogathon'-based charity that has raised over $1,000,000 for organizations focused on helping children and their families. Chris is also the producer and editor of the Ashtanga Dispatch Podcast.
He lives in Northampton, MA with his wife, daughter, and dog.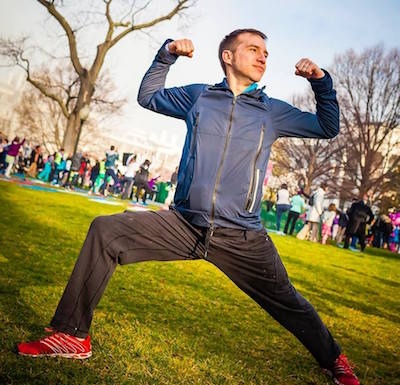 "I've missed Chris' classes after moving away, and I'm so glad to be able to take them again!"
"Chris injects humor in just the right places, while keeping me focused and present to the process."
Sun

Mon

Tues

Wed

Thurs

Fri

Sat
26

27

28

29

30

31

1
2

3

4

5

6

7

8
9

10

11

12

13

14

15
16

17

18

19

20

21

22
23

24

25

26

27

28

29
30

31

1

2

3

4

5
Events for August
1st
No Events
Events for August
2nd
No Events
Events for August
3rd
No Events
Events for August
4th
No Events
Events for August
5th
No Events
Events for August
6th
No Events
Events for August
7th
No Events
Events for August
8th
No Events
Events for August
9th
No Events
Events for August
10th
No Events
Events for August
11th
No Events
Events for August
12th
No Events
Events for August
13th
No Events
Events for August
14th
No Events
Events for August
15th
No Events
Events for August
16th
No Events
Events for August
17th
No Events
Events for August
18th
No Events
Events for August
19th
No Events
Events for August
20th
No Events
Events for August
21st
No Events
Events for August
22nd
No Events
Events for August
23rd
No Events
Events for August
24th
No Events
Events for August
25th
No Events
Events for August
26th
No Events
Events for August
27th
No Events
Events for August
28th
No Events
Events for August
29th
No Events
Events for August
30th
No Events
Events for August
31st
No Events