👋 Welcome to Ompractice! We're delighted you're here. Whether you're an old pro or new to the mat, our community is here to support you as you start your practice!
Trying an Ompractice class might feel intimidating if you don't know what to expect. We want everyone in our community to feel safe and comfortable, so we thought it might help to give you a glimpse of what a class looks and feels like.
In an Ompractice class, you will feel:
🙏 Seen: Because we use live, camera-on two-way video in our group classes, your teacher will be able to see you the whole time and vice versa.
🙌 Supported: All our wonderful teachers use clear instruction to guide you through the class so you won't need to crane your neck trying to see the screen.
🤗 Safe: Your teacher will be able to guide you through the class and offer appropriate modifications when you need them. (When you register for class, you have the opportunity to mention any health notes to your teacher, or feel free to drop a private note in the chat during class!)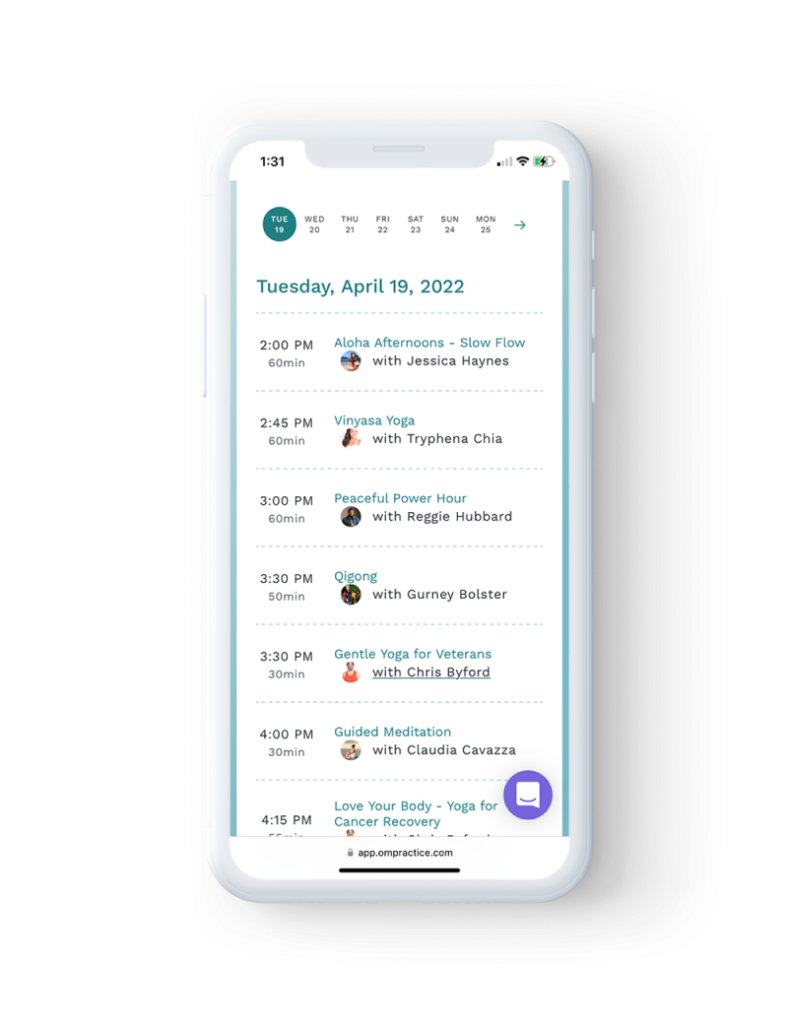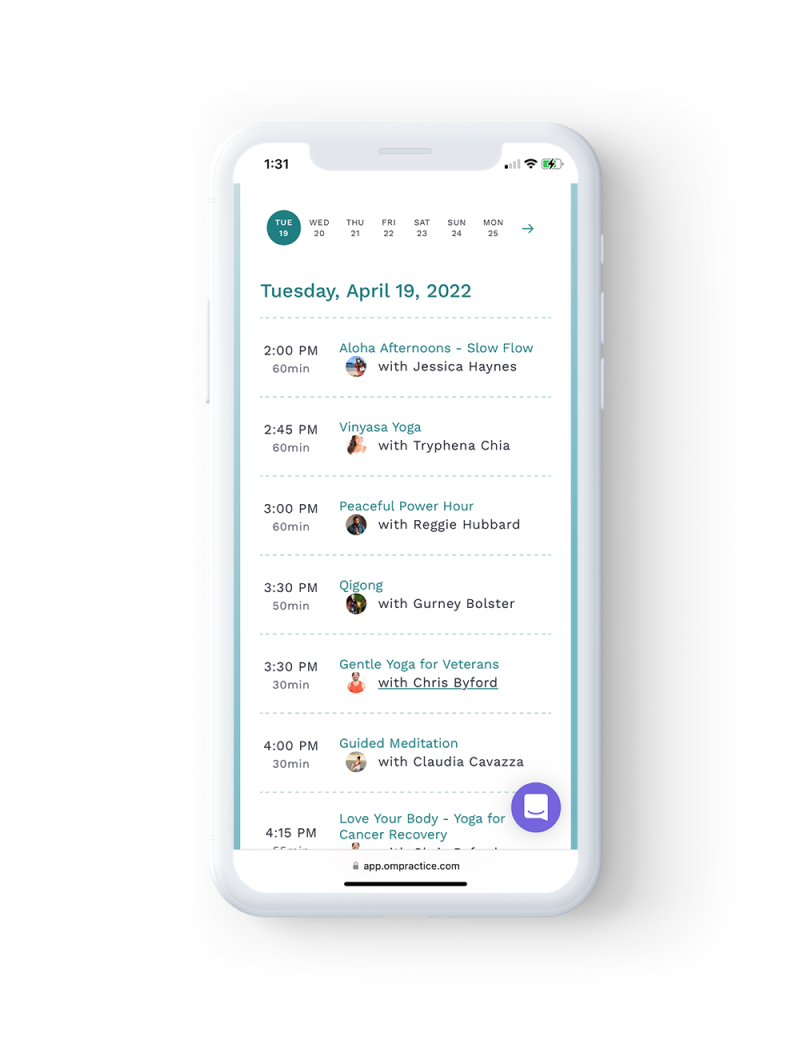 Where to start:
At Ompractice, we offer unlimited classes with a membership, so you can take one class a week, or one a day!
⚡️Sign up and start your free trial here. (If you get Ompractice from your employer or insurer, you'll want to go the portal that they provide you with to sign up directly.)
Once your trial starts, choose any class you like by clicking the sign up button on the schedule. All of your classes are in your dashboard, so you can join your class from there, or add your class to your calendar of choice!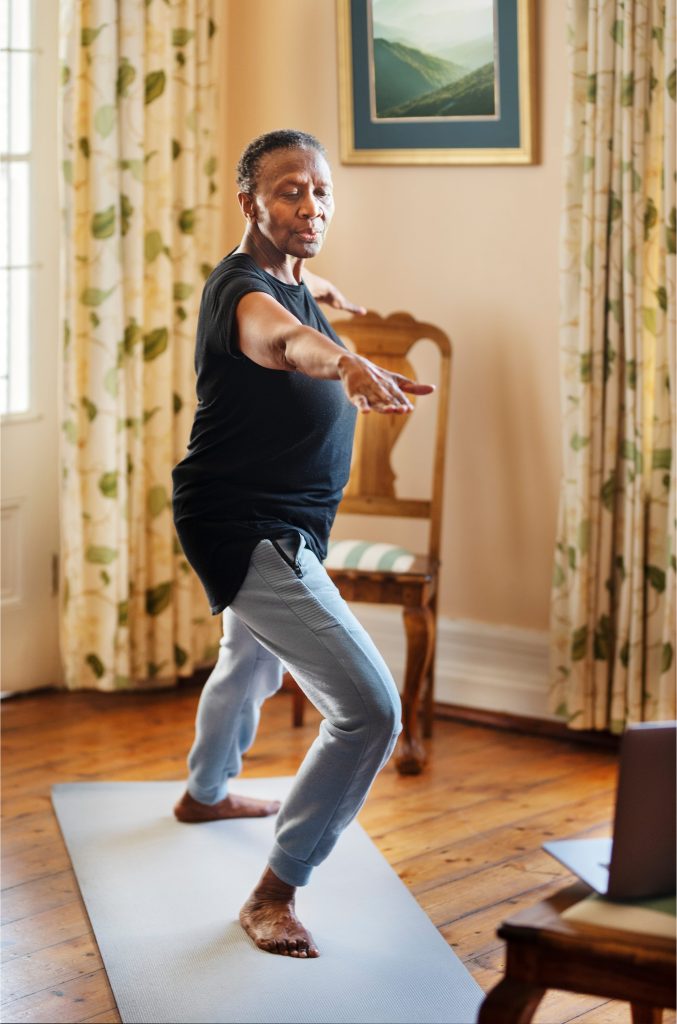 Get Setup: a few minutes before class, give yourself some room to move.
Turn the Volume up on your device so you can hear well.
Set up your mat 6-8 feet away from the camera, ideally with your mat at a 45 degree angle so the teacher can get a good view of you. (This is not required if you don't have the space – we care more that you are practicing, not what your mat looks like.)
Your teacher may ask you to adjust your camera partway through class if they can't see you properly!
What's New:
NEW! Video Library for Members
While our live two-way video classes provide better outcomes for our students, we know that sometimes you just want to grab something quickly to watch! We keep a small rotating video library to help you get a feel of new teachers and styles, or grab that emergency meditation session when life throws things at you.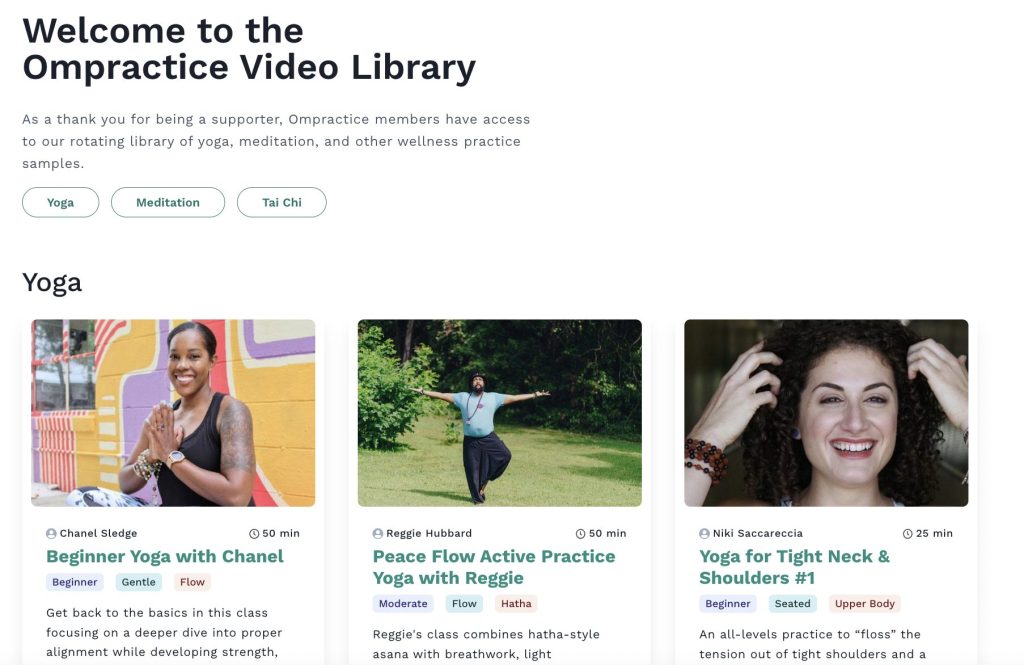 More questions? SEE OUR FAQ!